Hidcote Manor Garden, England
Posted on

admin

on

October 7, 2017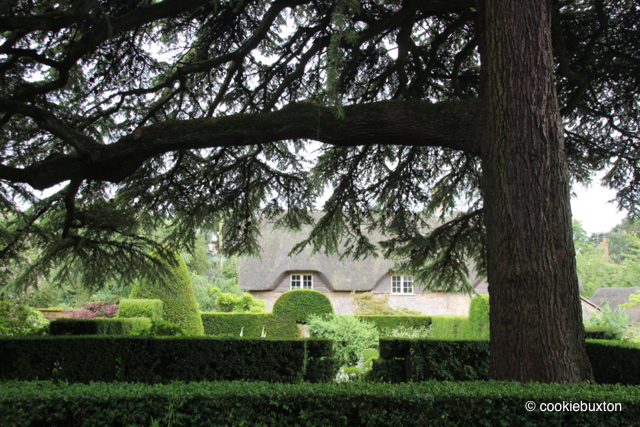 Widely known as one of Britain's most celebrated and significant gardens, Hidcote Manor Garden, England, in the Cotswolds, is a treasured property, and well worth visiting.
Hidcote is situated in pastoral countryside near Chipping Campden, Gloucestershire. The garden and its lovely buildings and surrounding cottages combine to make a truly charming scene. There are collections of rare and beautiful plants featured throughout the many " garden rooms" that stretch over 10 and a half acres (4 hectares), and there is an impressive collection of over seven kilometres (four and a half miles) of groomed hedges of various kinds.
The garden founder was a gentleman named Laurence Johnston, who was born in France into a wealthy American family. A military man, he applied in 1900 for British citizenship in order to join the Northumberland Hussars, where he served until 1921, and which drew him to active service in the Boer War and in the First World War.
In 1907, Johnston and his mother Gertrude made an important purchase. They bought property in northern Cotswolds in Gloucestershire – which is today called simply Hidcote, or more properly, Hidcote Manor Garden. The land was described as having "a very substantial and picturesque farm house (late 17th c), stone built, … with lawns and large kitchen garden" (The Times). The article described the property as containing "fine shrubs and a nice Summer House, and a large and productive kitchen garden. Adjoining is a Tennis Lawn and small nut orchard."
Creating Hidcote
It was here that Johnston literally put down his roots. He was keen to create something of beauty, and he had a clean canvas and "a magnificent cedar tree", which is still in the garden today, as his starting point.
After a bit of an orientation on my arrival, picking up a small site map and chatting with the volunteers at the entry point, I made my way into Hidcote. The Cotswolds area is beautiful to begin with. The garden itself, set here amidst the golden-stone, thatch-roof buildings and stone fences, groomed hedges, and mature trees and shrubs, takes on even greater beauty from its surroundings.
When Johnston was designing his garden, he was purportedly influenced by the works of Alfred Parsons and Gertrude Jekyll, and by "The Art & Craft of Garden Making," as written by Thomas H. Mawson, published in 1900 (and later updated). Johnson is said to have worked without an overall plan, designing and creating his intimate garden rooms and housing his collections that he obtained from other regions. He set his formal gardens close to the house, radiating outwards towards a more informal wilderness garden style towards the perimeter. In the photos, you will see an image of a bench in "a little wilderness", and the next image is one taken of sheep in the adjacent field. There is a ha-ha (a boundary "fence" that is made by a physical drop of about three and a half feet) at the edge of the property, separating the gardens from the area where the sheep are grazing.
Johnston returned to Hidcote whenever he could during his years of military service, and when injured at Ypres, and he finally returned to live at Hidcote when he was discharged at age 50, in April 1919. It was after that time that he completed his garden layout. The 1920s and1930s are described as glory days for the garden, before the onset of World War II.
In 1922, Johnston appointed Frank Adams as head gardener and Adams, in turn, was supported by a large staff of gardeners. The work of this team became well known, drawing visitors to the open garden events hosted twice a year to raise funds for various charities.
Following World War II, Johnston moved to southern France, and entrusted Hidcote in 1948 to the National Trust. Accepting the property was an ambitious undertaking for the Trust – Hidcote was the first non-endowed property taken on under the Gardens Fund (a joint initiative of RHS and National Trust) for the purpose of sustaining non-endowed gardens. "There has been no more beautiful formal garden laid out since the time of the old Palace of Versailles than that designed on quite a small scale, but with exquisite artistry, by Major Laurence Johnston at Hidcote." – Lord Aberconway, president of the RHS.
During and after the war years, Hidcote Manor Garden entered a period of decline, as did many large properties in that period. To address this, the National Trust in 1956 turned responsibility over to renowned plantsman and gardens advisor Graham Stuart Thomas to set the standard of care at Hidcote. Restoration work then, as now, has been aimed at restoring the original layout of the 1920s-1930s design of the garden while incorporating sustainability gardening practices of the current era.
The effort and resources given to maintaining this beautiful and interesting property have been applied with great success. Today, to those touring the garden, the cumulative effect of quality care and attention over decades is highly evident and deeply rewarding.
Visiting Hidcote was a wonderful experience. Congratulations to the National Trust and the RHS for preserving Hidcote and, notwithstanding respect for the original design, re-imagining this lovely garden space through the talents of today's gardeners and the hard work as well of dedicated volunteers. I'm grateful that I was able to take this time to "drink in" the beauty, to see the wonderful plant collections so artfully arranged, and to explore the many gorgeous garden rooms at Hidcote.
The Garden Plan
Hidcote's many distinctive "garden rooms" are listed below. The list serves as a guide to the expansive property, and hints at experiences visitors can enjoy at Hidcote:
Courtyard / Old Garden / White Garden / Maple Garden / The Circle / Red Borders/ Stilt Garden / Alpine Terrace / Winter Border / Mrs. Winthrop's Garden / Fuchsia Garden / Bathing Pool Garden / Poppy Garden / Upper Stream Garden / Hydrangea Corner / Central Stream Garden / The Wilderness / Long Walk / Lower Stream Garden / Bulb Slope / Rock Bank / Pillar Garden / Great Lawn / Pine Garden and Lily Pool / Plant House / Long Borders / Kitchen Garden / Garden Yard / Beech Alleé / Tennis Court / (Plant Sales and Barn Café)
Copyright images and text: Nadine Kampen / cookiebuxton
Photography: Hidcote Manor Garden, Gloucestershire, England (June 2016)
Cookie Buxton's Hidcote Photograph Gallery
Click on any photograph to view in large format; click again on the image to advance through the series while in large format.)