Der Bürgerpark – City Park in Bremen
Posted on

admin

on

September 2, 2013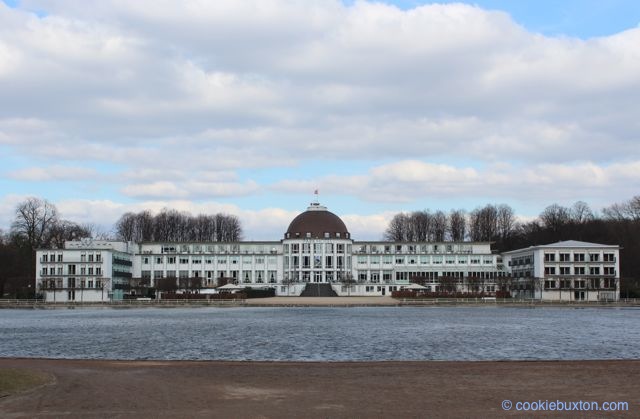 Der Bürgerpark. Bremen.
When visiting a new city, if you can find your way over to the parkland that usually occupies several acres of land within the heart of the city – like Der Bürgerpark in Bremen, in easy walking distance from Bremen's Hauptbahnhof station – you will be doing yourself a great favour.
Usually these types of parks exist because some upstanding citizens, decades or centuries ago, saw the need to set aside an oasis of green in the middle of the urban landscape. Through commitment, through private and public donations, and through much planning and effort, gorgeous parklands have been successfully preserved and enhanced for the enjoyment of present and future generations.
Der Bürgerpark – the City Park – in Bremen is a wonderful example of a community's commitment to maintaining its green spaces. Established in 1866 by the citizens of Bremen, the park has been maintained and improved upon in gradual phases since its inception in the mid-eighteen hundreds.
Approaching the edge of the park that lies behind the train station, one is struck by the view of the elegant park hotel situated at the far side of the lake. The natural beauty of the park, the thoughtful situation of the walkways, the beautiful statuary, and the many stone benches where people can stop to drink in the view are all factors that help make a tour of the city park an enjoyable experience.
The park photographs were taken late in March on a partially overcast day. The garden that day was washed in the calming colours of the early spring – the quiet greys, light browns, and soft greens that are prevalent before the land warms up during the longer days of April. In looking again at the photos, I can easily feel as though I am walking along these pathways, seeing the blankets of moss that hug the sides of the trees or watching the layers of thin ice stretching across the surface of the pond.
If you are visiting Bremen, you will likely know that it is part of the adventure to go downtown to grab the ankles of the donkey on the Musicians of Bremen statue in the old market square. Bremen's attractive and interesting Hauptbahnhof – Central Train Station – would be an item on the visitor's checklist of attractive and interesting buildings on a long list of must-sees in this old Hanseatic city. It is a short walk to Der Bürgerpark from the Hauptbahnhof, and well worth sparing two or three hours to stroll through this lovely space.
Gardeners who are visiting in Bremen will want to tour the park grounds, conservatory, and flower gardens at Rhododendrum Park in Bremen's Eiche Horn district. I particularly enjoyed the opportunity to see a wild butterfly exhibit there during a visit to Bremen.
For information, visit Der Bürgerpark.
[Click on Google's translation service for an English version)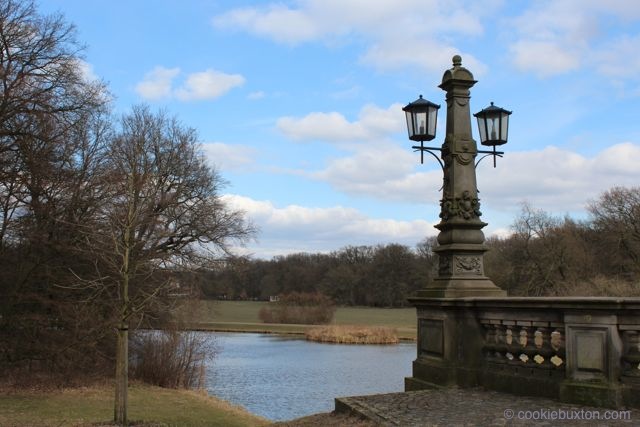 Photo & Text: NK
Photo ID: 1308_59-69
Location: Bremen, Germany
Copyright: cookiebuxton.com