Glasgow Botanic Garden, Scotland
Posted on

admin

on

October 1, 2016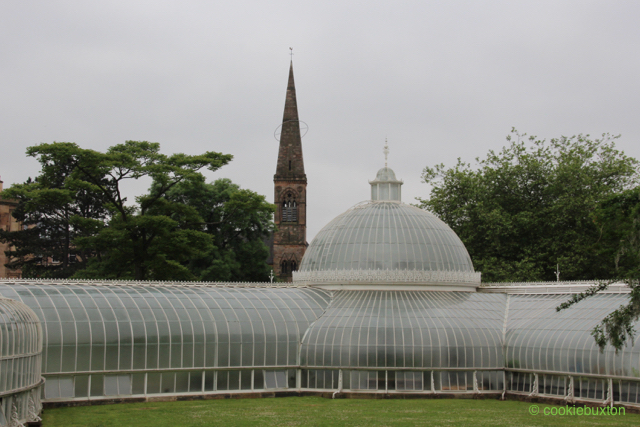 What a great pleasure it was to visit Glasgow's lovely Botanic Garden in summer 2016 as our first tourist stop in Scotland.
It has been almost 200 years since botanist Thomas Hopkirk founded Glasgow's Botanic Garden in the city's west end in 1817. In its original layout, the garden at that time spanned eight acres and at its opening housed a collection of over 3,000 plants. Today, the garden occupies 27 acres, with the Great Western Road serving as its south-western border and the River Kelvin to the north.
At the heart of the garden is its 19th century's architectural treasure, Kibble Palace. This striking building is one of the important remaining iron and glass buildings from the Victorian era, and it houses Scotland's significant 120-year old collection of New Zealand and Australian tree ferns.
Kibble Palace was originally built by John Kibble in 1865. Kibble, who was an engineer and member of a wealthy Glasgow merchant family, built his own private conservatory at Coulport House in Cove, on Loch Long. Half-a-dozen years later, Kibble gave his private conservatory to Glasgow's Botanic Garden. The wrought-iron building was disassembled and moved by barge up the Clyde River in 1872.
It was a rather unusual gift, but then, the donor was an unusual man. Besides being remembered for his generous gift of the glasshouse, which he had access to in Glasgow as a kind of private entertainment centre, he was also remembered for his invention of a floating bicycle to ride across Loch Long, and for building his own very large camera, in 1858, which he had mounted on a horse-drawn wagon. Relocating a 2,137 square-metre wrought-iron and glass conservatory would appear to be simply one of many interesting challenges of the day.
A century and a half later, with the conservatory showing its age and in need of structural repair, the City of Glasgow in 2004 undertook major restoration work. Kibble Palace was once again dismantled in order to repair corrosion to its structural iron framework. The glasshouse was fully restored by 2006 with an investment of £7-million.
Visiting Glasgow's Botanical Gardens in the summer of 2016, ten years after the City of Glasgow's ambitious restoration of Kibble Palace was completed, I walked along some of the same pathways that countless visitors to this beautiful site have travelled in the past. My husband Art and I stepped in and out of tropical and temperate greenhouses, paused under large trees framing the walkway and view of the Kelvin River bridge, ambled under the archways and overhanging branches of the rose gardens, past the rhododendrons still in bloom, and strolled past by the "pottager" vegetable garden and native Scottish plant gardens.
When a light drizzle started in the later part of the morning, we found our way inside, into the shelter of Kibble Palace, where we enjoyed a close-up look at the ancient ferns and other lush plantings. Besides serving as home to a vast collection of plants, the large, domed glasshouse also features a collection of marble statuary. The lovely marble lady, reclining gracefully near the rotunda, is without a doubt pictured in thousands of wedding albums, perhaps as a token thanks for her years of service watching over the renowned conservatory.
To this day, Kibble Palace remains a unique historical place and popular site for hosting arts events, community activities, and concerts.  Visiting Glasgow Botanic Garden was a great start to a three-week tour of some of the United Kingdom's wonderful gardens. I look forward to sharing a number of these with you on Cookie Buxton.
To learn more about the garden directly from the source, you may want to visit the Glasgow Botanic Garden website.
The garden is located at 730 Great Western Road, Glasgow G12 0UE, United Kingdom.
Text: Nadine Kampen
Images: Nadine Kampen, Art Kampen 
Copyright: N. Kampen / Cookie Buxton
Photo dates and location: June 19, 2016, Glasgow, United Kingdom
PHOTO GALLERY
Click on any photograph to enlarge, and click again on the photo to advance through the series in larger format.